The best way to see the Poor Knights and further afield locations is aboard Sun Spy. Designed for Advanced divers. Two or three-day expeditions depart weekly.
Or sole charter Sun Spy for a custom trip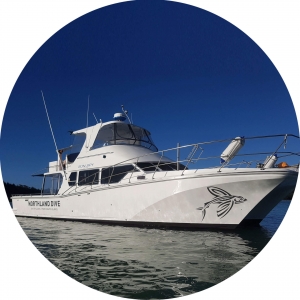 Space
Two cabins & four bunks accommodate a maximum of ten guests. Dine, relax, and gear up in two lounge areas. A large outdoor deck (with a freshwater shower) provides space to gear up. Hot refreshments are in constant supply.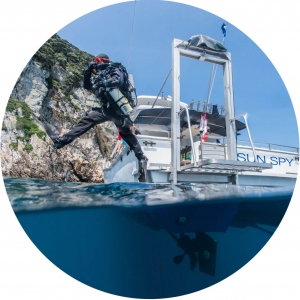 Easy access
A cruising speed of 16 knots gets you to the Poor Knights Islands in 80 minutes. A lift at the back of the boat raises divers up out of the water, eliminating the strain and difficulty getting back on board, especially great for tech divers.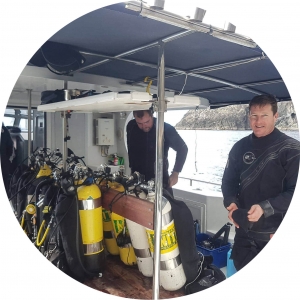 Nitrox supply
A custom-designed tank rack allows tanks to be filled with nitrox or air. Nitrox gives divers longer bottom times and reduces deco time – a favourite for technical divers and photographers. (Nitrox certification and nitrox tank stickers are required).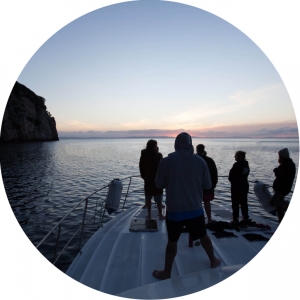 World-class destinations
Step into two spectacular locations from Sun Spy's transom. The Poor Knights Islands – a marine and nature reserve offering incredible diversity. And the Cavalli Islands – host of the famous Rainbow Warrior wreck.